Getting Started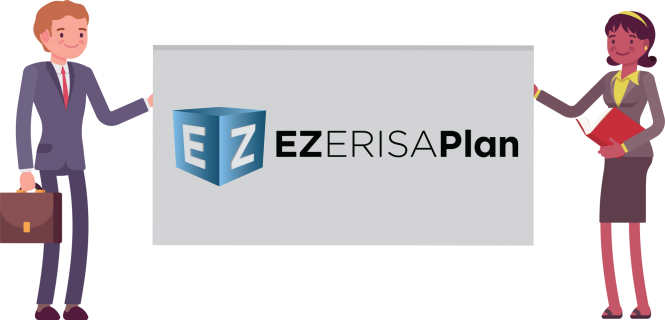 Sign Up
Create Your Documents
Subscribe!
Welcome to EZ ERISAPlan, the premier online resource for preparing affordable and compliant EZERISA ComplySmart WrapSmart Documents, HIPAASmart Policies, CafSmart Plans and HRASmart (Health Reimbursement) Documents, all backed by our industry-leading Warranty!
Please follow the steps below to get started. If you have questions, feel free to click the Home button for more information or click the HELP button to the right of your screen.

1. Signing Up
To sign up, click the link here. Enter your email address, create a password, enter your company name and then click Sign Up. An email from EZ ERISAPlan will then appear in your inbox. Click on the link inside and you will be redirected back to our site. Enter your password and then hit Verify. You are now ready to construct your documents!


2. Creating Your Documents
You can begin by selecting an option from the Documents tab's dropdown menu or by clicking on the tab directly. Once there, click Prepare to get started on a draft and follow the step-by-step interview process. If you have questions along the way, you can always click the orange EZ help box or the HELP button to the right of your screen to get in touch with us. We are happy to help!
Once you are finished, you can download a draft to preview your document and double-check the information you have entered. Once you have verified that all the information is correct, click Finalize Your Document. Please note, once a document is finalized, it can no longer be edited.


3. Subscribing
Now that your document is finalized, you are ready to subscribe. Click on the Subscriptions tab and then click Subscribe next to the document set you have prepared. You will then be redirected to Subscription Details. Add your partner code, click Check, enter a billing method and then click Subscribe now! You can now download your fully compliant document set!
Ready to get started?